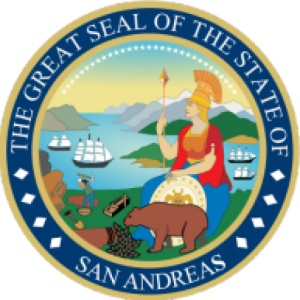 Welcome to the home of Sandy Shores, located only a 30-minute flight from Los Santos, Sandy Shores is a small town with more going on than you see on the surface. We have Sandy Shores Municipal Airport for all your travel needs. When you get into town we have a couple of nice and affordable motels in the area to accommodate your stay. Sandy Shores is home to a lot of unique people, and lots of things in the area to sustain them. There is a medical facility and Sheriff's Office, right down the street from the Firehouse. We have a top-notch tattoo shop, and just outside of town there is the YellowJack Bar. Being located right of San Andreas Route 1, we are the home of Ron Oil Refinery and Warehouse, employing most of the Sandy Shores and Grapeseed residents.
Grapeseed is a hamlet located at the end of Seaview Rd, there you will find off-road trails and lots of hunting areas to fill those tags.
Sandy Shores will for sure be the destination you are looking for if you are out to find a quiet out of the city pace to rest your head for a nice vacation.